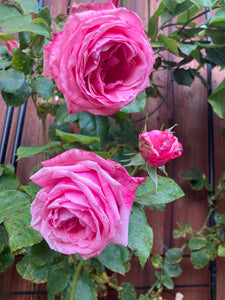 Secret to strong and smooth skin
Roses are a great source of strength and beautiful texture for our skin. In addition to mood elevations from roses high vibrations and luxurious fragrance.
they are few ways to access the benefits of the rose petals:
grow your own roses so you know they are feee of pesticides then dry them and use them with tea or coffee. 
make rose water by placing them I warm water and simmer for 15 minutes on very low heat then sift water and spray on your skin  
or use Replete Skincare Rejuvenating Mist and Seasonal Serum Complex to gain benefits of nature's powerful assistance.
Elisabeth Thieriot Founder 
---