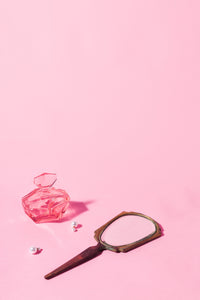 How do we know we are getting value from the products
One of the major decision in the process of our purchases is assessing value we get for our money and time in addition to promised results.
Our time spend on research shopping and using the products should be economical and effective making our life easier and free-up time for living. Our money should be getting the true worth in improving whatever it supposed to do in comparison to same or similar products- that is if they exist. If nothing matches for comparison you are getting something special that cannot be replaced and value is in the benefits it offers. 
Good examples are hotels and their location with different services. Based on your choice you will get all the above at agreed price for agreed time and services at that location.
You can transfer similar comparison to skincare products. You should look at the ingredients and percentage of bioactives that are the reason for the promise of results, how long the content of the product lasts for your use, and what fills the package. Is it a filler base of vaseline clear or weeped or mineral oil clear of weeped. Both cause cancer at 200% rate at the contact with your skin. Or maybe none of it. Are they chemicals, smells and things that may have negative effect on your brain and vision part of that package?
Yes many skincare products can have affect on both even cause headache and confusion.
I set out to ask all of these questions about other products at a nearby Spa and discovered that all products are used within 4-5 weeks and cost on average $100-$300 each. Many had mineral oil and vaseline as based which is called moisturizer gives its greasy texture- which skin does not like it.  Some had coconut oil or jojoba both too clog the pores and prevent skin from breathing and detoxing of the body.
Each of them had only 1% of active ingredients mostly acid intended to burn top layer of the skin to make it look softer but it causes sun burns wrinkles and spot forming if underlayer of the skin is exposed prematurely to the environment, effectively acting as age accelerator.
I know all of this is news to most, but industry standard had been focused on profit and not on health of your skin.
As I sat with what I learned on my expedition through local Spas, I felt so good about creating Replete Skincare for everyone to have and benefit from it and  not just me and family and friends. I realized that I have created perfect self care system without need to answer to investors about profit but only to my skin and my health. This is I think first time ever that skincare was build based on skin needs on our iBio clock and not random ingredients that promised one thing without the others.
Like everything in life there is time and place for things to happen and it applies to our body too. So delivering what and when our skin needs resulted in achieving beyond expectations results formulas of Replete Skincare products.  That is a reference to all eleven products to date.
Our products last minimum 12 weeks some last 6-9 months and deliver stronger more resilient top layer of the skin able to be outdoor without blocking of the sun and getting all the needed vitamins for strong immune system and bones every day. Living fear free life with minimum time to apply couple of drops of condensed products on wet skin, that absorb clean under a minute and stay active till the circadian cycles changes. Just from the point of lengths of use we are most economical. Then comes the amount of actives- in our case nutrients for comparison of value and results that no one product is even close we offer from 37.5% iBio actives up to 99% to the rest offers of Skincare lines only 1%. that alone again makes Replete Skincare more valuable per dollar with each percent of actives. We have no base filler only ingredients your skin uses are in the bottle.
Over all Replete Skincare is the food for the skin and the soul. It saves you time, money and brings you results that none can match. Nature takes care of nature with most ease and beauty- that is replete life of luxury every day.
Waking up feeling and looking beautiful everyday becomes your normal self.
---