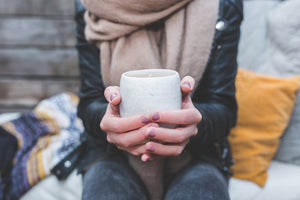 Keeping Hands and Lips Soft this Fall
We have exiting news to share with you about practicality of our Lip Restore applications to have smooth plumped lips and smooth hands and feet this fall.
The skin on the edge of the lips has same quality of transitional tissue that every cuticle is made of. Knowing that skin changing from undelayer to the top layer can be treated for the same results on our lips makes Replete Skincare Lips Restore practical tool of having smooth well cared for lips hands and feet. The Lip restore increased circulation under applied surface bringing more nutrients into the area to build more collagen in the lips and turning over dry skin to newly build skin overnight. Makes your lips fuller and smoother.
Same can be said for cuticle replacement that makes your dry skin fall off and new soft smooth skin surface without cutting anything away.
It makes your nails stronger with prolonging nail polish luster and to last much longer without chips. 
Perfect many and pedy while sleeping. 
Here are tips how get the best results from Lip Restore application.
Apply on wet hands' and feet cuticles Replete Skincare Lip restore for 10 minutes under warm mittens
Then apply Deep clean restore on the lips for few minutes and then wipe it with warm water on the cloth. Then apply Lip restore on to the lips and outside rim to build fresh skin to lift dead skin during the night. In the morning wash it off with Deep Clean restore over loofa massaging face and lips and lifting dead skin off. Then apply 365 Circadian Day Cream to put more moisture into the lips and surrounding area.
Now you are ready for the day with a big smile and feel good attitude.
---