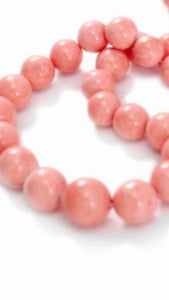 Tresures of the sea
As far we can look the Tresures of the sea has been rare and very valued. Cartier building in Manhattan was exchanged for a strand of pearls
Pearls are helpful to our digestive function and are calming to the nervous system. 
Coral of the sea helps to heal skin rashes and beautified texture. 
Now you see why women value these precious gifts from the seas. 

now we have responsibilities to help them live unhealthy environment by not using SOF when swimming and replacing it with Replete Seasonal Serum Complex as it offers more benefits to us and the ocean life.

it is perfect for beach and water activities as you only need to apply it one for the day right after showing. Serum absorbs into the skin and does not washout providing protection for  the day. No need to reapply.  Less to think about or carry to the beach. 
it is time to heal us and the earth. 
---